JAIN TRADING COMPANY (Since 1994) – Having core activities comprising of product sourcing and marketing, distribution, technical, supports, after sales service a wide range of Professional Industrial Tools.
Our aim is to maximize safety and improve operational efficiency by supplying products and services that provide quick and economical solutions to help keep your business running smoothly and profitably.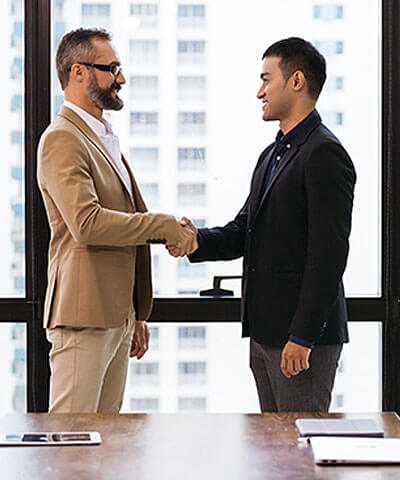 We are proud to partner with
AEROBOOM CORPORATION – WORLDWIDE HYDRAULIC TOOLS & EQUIPMENTS – JACKS, PUMPS, PULLERS, FLANGE SPREADERS, NUT CUTTERS, BOTTLE JACKS, TOE JACKS, HYDRAULIC PRESS, CRIMPING & CUTTING TOOLS, BEARING INDUCTION HEATERS, BOLTING TOOLS – TORQUE WRENCH & BOLT TENSIONERS, AERIAL WORK PLATFORMS – SCISSOR & BOOM LIFTS, MAINTENANCE VANS, SERVICE VANS, ETC.
TORCUP US – COMPLETE BOLTING SOLUTIONS – HYDRAULIC TORQUE WRENCH, BATTERY OPERATED TORQUE WRENCH, TORQUE WRENCH POWERPACKS & BOLT TENSIONERS, ETC.
EUROPRESSPACK ITALY – HYDRAULIC JACKS, POWERPACKS & PUMPS, PULLERS & ACCESSORIES.
STANLEY BLACK & DECKER USA – HAND TOOLS, POWER TOOLS, FASTENERS, ETC.
JUWEL GERMANY – COMPLETE BOLTING TOOLS, ELECTRIC, BATTERY, PNEUMATIC, HYDRAULIC TORQUE WRENCHES & POWERPACKS.
The JTC GROUP philosophy of offering complete Industrial solutions to our valued customers also extends to equipment's rental services.
Rental – On Site Services: Hydraulic Bolt Torquing, Bolt Tensioning & Pipe Cold Cutting, Hydraulic Jacks with Powerpacks, Nut Splitters, Flange spreaders, Experienced Technical Manpower supply to various industries in India, Middle east, South East Asia
Maintenance Service – We have the aim with our qualified and experienced employees of offering our customers a first class technical service.
JTC Group operates a fully equipped workshop repair facility, using contemporary repair and testing techniques and equipment, carried out by trained and qualified personnel.
We maintain enough stocks of commonly used spare parts and offer first class guaranteed repair service for all brands under the JTC Group umbrella.
All items repaired & returned to the customer with an individual test certificate.
Based on our technical expertise and experience with various applications, we are able to customize our products to the specifications of our customers. This state of the art process has given Jain Trading Company, a strong competitive advantage. Our products are strong, safe and effective to work for many applications. Do not hesitate to contact us if you have questions or if you want more information. We are there to give you the solutions you seek: solutions on the highest level.