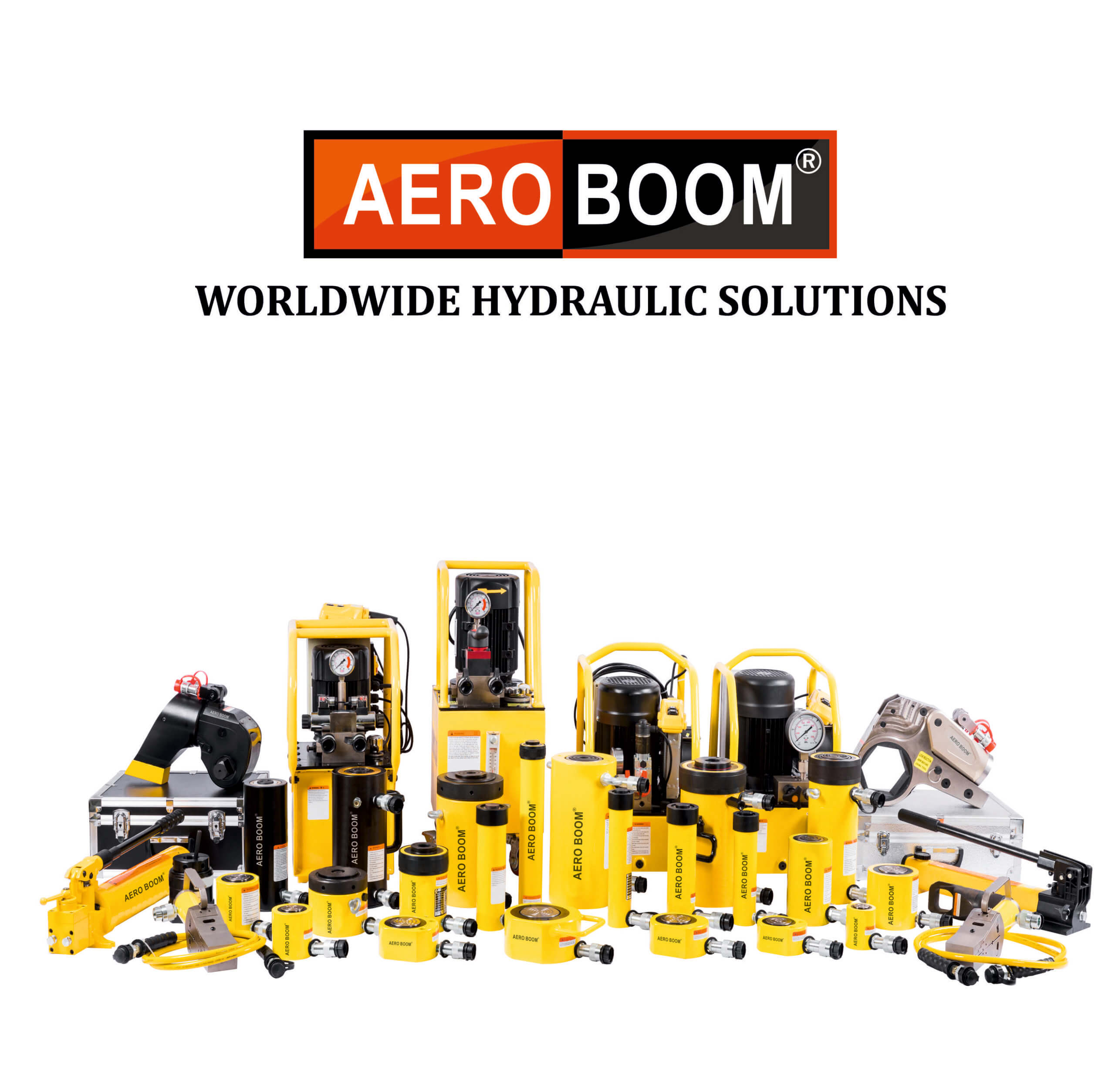 Aeroboom Corporation
Aeroboom Corporation is a professional manufacturer & supplier of hydraulic tools & equipments for various industrial applications.
We have collaborated with companies worldwide to provide our customers with the best quality products and services.
We have facilities worldwide with Mechanical Engineers, Customer Service and Sales executives. Our Hydraulic Equipments are manufactured to ISO 9001: 2008, ANSI B30.1, OHSAS 18001: 2008 standards, a through international quality assurance program which involves consistent observation of administration, management, manufacturing and production control. This makes us reliable & dependable with our high quality products that you can count on every time. Aeroboom Hydraulic Cylinders meet or exceed ASME & ANSI B30.1 standards.
Our Mission
To focus on our customer's needs by providing excellent hydraulic solutions and services in order to consistently provide maximum value.
High quality, excellent, service, low operation cost and giving top priority to meeting customer requirements to enhance their competitiveness and profitability.
Developing with our industry partners to jointly create favorably partnerships and share in the benefits of the value chain.
Our Vision
To enlarge our product portfolio and supply capacities in each of our businesses leveraging our domain knowledge, expertise
and resources by fostering global partnerships and alliances to become leading global player with dominant market share.